My daughter Scarlett absolutely adores fruit and veggies of any kind. I consider myself very lucky since so many parents struggle to get their children to eat them. Scarlett's favorites are tomatoes, peas, carrots, and broccoli. She eats them like candy and I couldn't be more proud of her. I have to be careful that I chop the veggies small enough since hard veggies like carrots pose a choking risk. There's constantly a box of Campari tomatoes in my fridge and a bag of mixed frozen veggies in the freezer.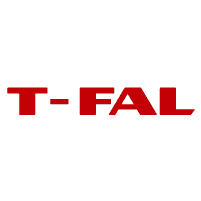 T-Fal
is a manufacturer of non-stick cookware, small kitchen appliances, and housewares. Their pots and pans provide quality results when cooking your favorite meals. If you're looking for small kitchen appliances, how does a toaster, deep fryer, electric kettle or pressure cooker sound?. T-Fal makes high quality irons as well to keep your clothes looking their best. Keep them in mind for your son or daughter's dorm while at school. Whatever you need to furnish your new home with, T-Fal is there for you. Anything from the brand makes the perfect holiday gift too.
Holiday season is here! I'm sure many of you are planning your holiday party menu as well as Christmas Dinner. A lot of prep work goes into making those mouth-watering entrees and appetizers, but it's time you saved your hand the trouble. Salads require chopping and dicing and that can really wear on your hands after a while.
T-Fal's Ingenio 5-Second Chopper
will make life so much easier to allow you more time to enjoy the holidays outside of the kitchen.
You'll be amazed by how fast and easy it is to prepare delicious salsas, sauces, guacamoles, chopped fruit, veggie, meat, and even baby food. In just 5 seconds you can have 2 cups of your favorite foods chopped to the chop/puree level of your choice. Unlike with a traditional blender, the manual pull knob allows you to have complete control of the chop level of your food. The non slip base provides stability during the chopping process while the ultra sharp stainless steel blades provides clean cuts.
I currently do not have a food chopper in my home, so I was excited at the thought of giving my knife a well deserved vacation. The unit is attractive and modern with a round body and a black top. It's compact and small enough to be stored in a kitchen cabinet or pantry shelf. I decided to use it initially to make my daughter a fruit salad for a snack. Since Scarlett is only 2, I have to make sure that all fruits and veggies are chopped very small to reduce a choking hazard. The fruits that she likes in a fruit salad most are apples, blueberries, and bananas. Since blueberries and bananas are soft and don't need to be cut as much, the apples do.
I cut the apple into small slices and put them into the chopper. The area inside the chopper is a decent size and can hold 2 cups of whatever you want to chop. The blades inside are rectangular and thin, not what I'm used to chopper blades looking like. Don't be fooled by their small size, they pack a big punch! Once you cover the chopper with the lid, make sure you pull the easy pull red knob back enough. At first when I pulled it nothing happened and I was confused at what I was doing wrong. You really have to pull it back like you would a lawnmower when you want to start it. Once I did that, I was presented with beautifully chopped apples that would have taken me a long time to do by hand.
As a mom, I appreciate the luxury of saving some time throughout the day. With a busy toddler, you can't take your eyes off of them for more than a few seconds. The chopper really is a mom's best friend and will help cut your prep time in half. Just throw it in the dishwasher and you'll be ready to chop time and time again.
I can't wait to chop some potatoes for potato soup as well as tomatoes for salsa. The chopping possibilities are endless and it looks like some cooking is in my near future!
If you're looking to save some time in the kitchen while creating some of your favorite appetizers and entree's, look no further than T-Fal's Ingenio 5 Second Chopper. You'll absolutely love it.
*DISCLOSURE* Thank you to T-Fal for providing a product sample in order to facilitate this post. All thoughts are strictly my own.