Like many ladies do, I own a lot of cosmetic and skin care products. My beauty routine is important to me and one that I routinely partake in every morning and night. It's mandatory to take care of your skin well as you only have one face. Why not keep it looking its best as long as possible? I frequently like to try new products and find new favorites that provide me with the results I'm looking for.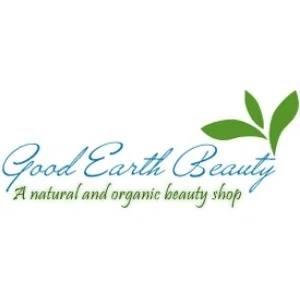 Good Earth Beauty
is a natural and organic skincare paradise that anyone can enjoy. How about delighting your skin with lotions, creams, perfumes, bath and body products and even hair and nail care items? There are also products for men and children to keep them looking their best. Each product is designed to make you happy and give you the results you want. Whatever product you could possibly be looking for is available at Good Earth Beauty. Keep the brand in mind for gifts for birthdays or any other occasion. It's okay to spoil yourself too!
Years ago, I was given a beauty tip that one product that women should always use is a good moisturizer. When you keep your skin soft and supple, it makes all the difference. This tip has always stuck with me and I always tell others. If you're looking for a moisturizer product to add to your beauty regimen, I have the perfect one for you.
It's time to pamper your skin with this moisturizing all-purpose lotion. This luscious lotion absorbs right into the skin with a non-greasy feel and provides the ultimate moisturization and hydration for your skin. Who can resist the fabulous rose and green tea scent either?
This moisturizer will make your skin look like a million bucks which is all you could ask for. Keep a jar in your bathroom for handy use, you'll want to use it all the time.