It is thought that one can create their own destiny. From the moment you're born, your path is formed by the choices your parents make for you. Of course you make your own choices as you go through life, but your early destiny is decided for you.
Netflix
is all about creating their own paths and destinies this month. There are two Netflix original series premiering this month which show kids creating their own destinies. Teenage mermaids stand out from the crowd in season 2 of Mako Mermaids along with everyone's favorite entrepreneur Richie Rich. He is back but this time his refusal to eat vegetables has made him a trillionaire.
How do you encourage your children to forge their own paths in your household? My daughter is 11 weeks old and obviously too young to understand creating her own path. When she's older I will advocate her making choices that make her happy. As long as she's safe and making smart decisions, she can go down her own path. I will not push her to only have certain interests, friends, or hobbies. Her life should be her own. I do think that life is all about trial and error though. You will sometimes make poor decisions to realize the right choice is right in front of you.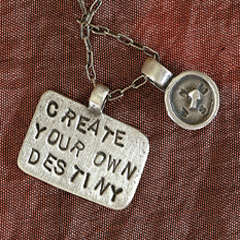 Gather the family around the television this weekend and tune into some programming that will give you insight into people's destinies.
For the little kids:
1. Build and Fix Things: Handy Manny
2. Make a Discovery: Sid the Science Kid
3. Walk on the Moon: Justin Time: Blast Off! S1 E13
4. Explore The Ocean: Octonauts
For the big kids:
1. Make Sweet Treats: Cupcake Wars
2. Get into Show Biz: Fame High
3. Represent Team USA: The Gabby Douglas Story
4. Master the Kitchen: Chopped
For Teens and Parents:
1. Get the Corner Office: Undercover Boss
2. Travel the World: Anthony Bourdain: Parts Unknown
3. Walk the Red Carpet: Liz and Dick
4. Run my Own Restaurant: Wahlburgers
Don't forget an icy cold glass of cream soda with a bowl of buttery popcorn to go with it. If you want to make the TV night extra special, indulge in some fresh out of the oven peanut butter cookies. You can thank me for that suggestion later.