Chocolate holds a dear place in my heart, and there's nothing quite like it. I like to eat chocolate only on days that end in Y. I have a sweet tooth that knows no bounds. I've been to known to attack a plate of chocolate chip cookies or brownies with great speed. I can't help it though, the cookies needed to move into their new home in my stomach. My philosophy is that everyone should indulge in chocolate on a daily basis. I don't discriminate towards the sweet treat in any form. I love brownies, cupcakes, cookies, and chocolate candy equally. Go ahead and have a big slice of chocolate cake today.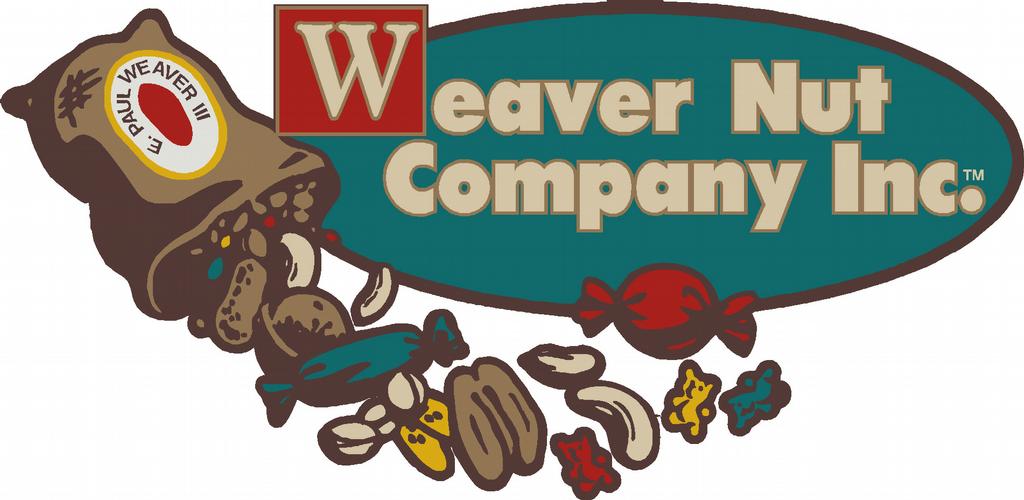 Weaver Nut
is a family-owned distributor of candy, chocolate, nuts, and bulk foods. They are truly your one stop shop for everything delicious. You can choose from nostalgic old-fashioned candies, a variety of treats with filling inside, and brightly colored candies too. How does chocolate covered gummy bears or peanut butter cups sound? There's so many tasty treats offered by Weaver Nut that you won't know where to start first. Of course there's a dizzying array of nuts including raw, in the shell, roasted, or honey-roasted depending on your preference as well. Weaver Nut also offers snacks, dried fruit, and coffee, teas, and hot chocolate too. Keep them in mind for Valentine's Day and Easter candy.
Weaver nut must have felt that chocolate vibe through email, because I was sent many chocolate treats to delight my taste buds. I received chocolate covered gummy bears, dark chocolate covered potato chips, chocolate covered cherries, and chocolate covers wafers. Was I in chocolate heaven or what? I also received a Texas beef rub seasoning and a fajita seasoning.
I first used the Texas beef rub on pork chops. I know what you're thinking. You're wondering why I would use a beef rub on pork chops, right? Well, why not? The seasoning contains black pepper, garlic, cumin, and chili. This isn't a seasoning I'd normally use on my meats, but I wanted to try something different. I rubbed the pork chops with the rub and put them in the oven. Not only did they blanket my kitchen with a fabulous aroma while cooking, they looked fantastic when done too.
Fresh out of the oven pork chops in this picture! Don't you wish smell-o-vision existed?
The pork chops were cooked just perfectly and I couldn't wait to dig in! I was surprised at how much I enjoyed the rub. Usually, I don't cook with cumin, chili, or pepper and I don't even have those spices in my home! I was expecting it to be slightly spicier but luckily it wasn't since I am not a fan of extreme spiciness. The rub really gave the pork chops a nice depth of flavor and extra kick of personality which I loved. I think it will be just fabulous on steak or even chicken wings too. I can't wait to use it on more meats in the future, and I'll definitely keep it handy in my kitchen.
I have not had a chance to use the fajita seasoning yet. I just made fajitas the other night and wish I had the seasoning on hand. The seasoning looks fantastic and I'm sure will bump up the fajita flavor tremendously.
The chocolate goodies don't stand a chance in my house, especially by me. Everyone who knows me knows my sweet tooth is insane. I wasn't sure which treat to try first but eventually settled on the chocolate covered wafers.
No, I will not share.
These wafers ended up being my absolute favorite treat, hands down. The light and airy wafer combined with the smooth and rich chocolate was divine. I loved how perfectly crispy it was too. The chocolate was sweet, but not overly sweet. It was impossible for me to have just one, and believe me I didn't. I had more than I should have, but what can you do when something tastes so good? They would pair perfectly with a cup of tea or coffee for a mid afternoon snack.
How can you eat something so adorable?
I honestly was not a fan of the chocolate covered gummy bears. Since I love chocolate and gummy bears together, I thought it would be a genius combination but I did not like it. I prefer to have my gummy bears plain like I normally enjoy them. I'm sure others would enjoy this treat though.
Cherry lovers, get ready for a real treat!
The chocolate covered cherries did not disappoint by any means. I loved the tart and chewy cherry combined with the luscious chocolate, it's such a classic pairing that you can never go wrong with. These bite-sized pieces of heaven were hard to resist. I found myself having way more than I should have, but it's okay because it's fruit right? That's the lie I told myself.
I have not had the chance to try the dark chocolate covered potato chips yet, but I cannot wait to try them. Anything sweet and salty together is always an awesome pairing. I look forward to sampling them soon.
If you have a party or work event coming up, why not let Weaver Nut provide the sweets? Your guests will surely love it!
*DISCLOSURE* Thank you to Weaver Nut for providing me with complimentary product in exchange for this review. All thoughts are my own.