Before having my daughter, I had no experience with young babies or infants. I babysat for many years in college, but it was always for young children. I preferred that since there were no diaper changes and they could tell me what they wanted. Since I had no experience with babies, I had never changed a diaper in my life. Providing your baby with a quality brand of diapers is the first best thing you can do as a parent.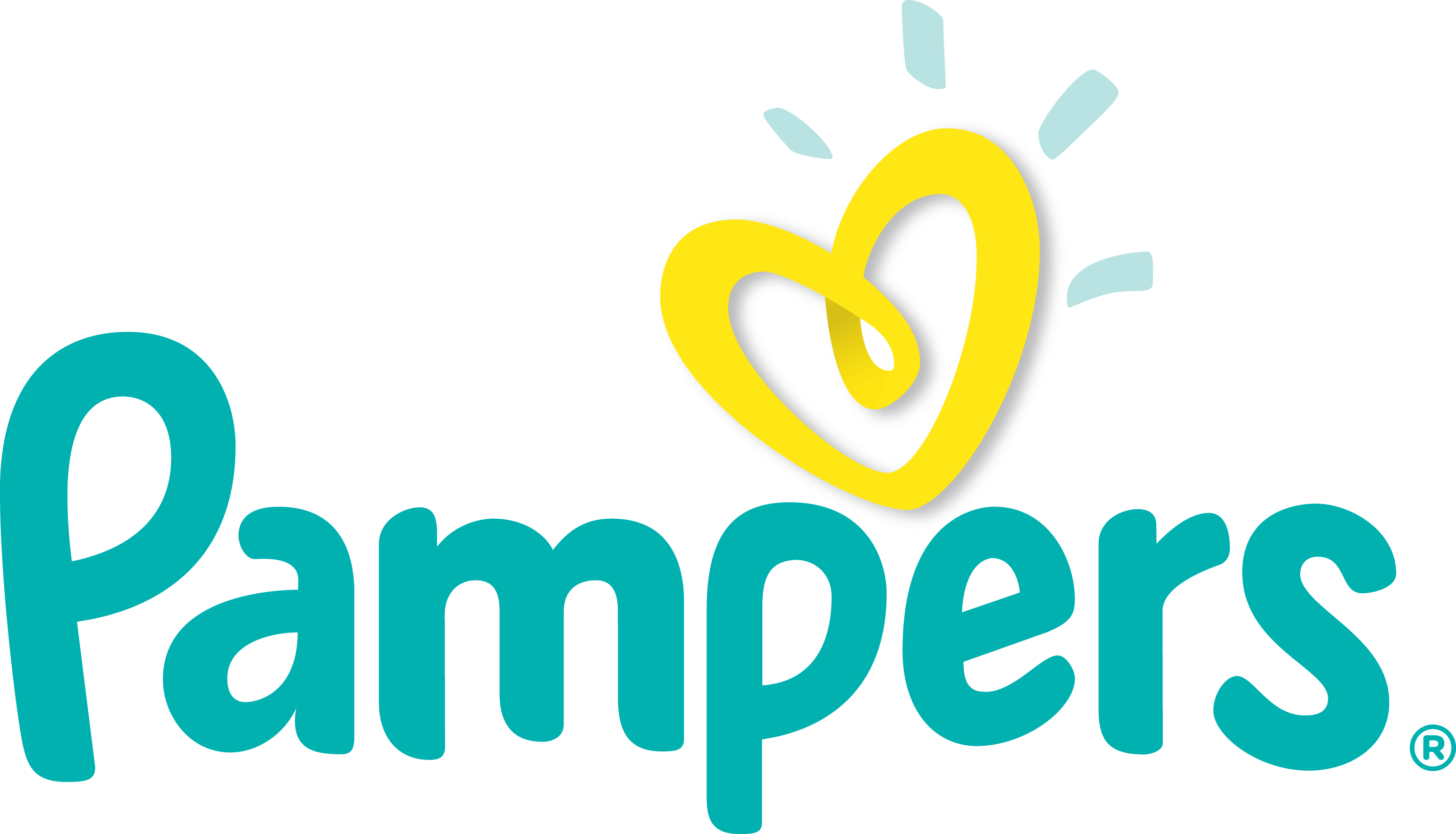 Once in the hospital, my husband and I were given
Pampers
Swaddlers for our daughter throughout our stay. I had no idea that this brand was the #1 diaper choice of hospitals in North America, and the first diaper worn by millions of babies. The diaper was not only easy to put on but was secure as well. It fit her well and there were no leaks. I wasn't sure what to expect in the first few hours and days of Scarlett's life in terms of diaper leaks, but luckily that wasn't an issue.
Pampers Swaddlers wraps baby with superior comfort, protection, and blanket-like softness in size newborn to size 6. The diaper helps to take care of babies during all the precious first moments they share with their parents. You can feel confident putting your baby in Swaddlers because it offers up to 12 hours of overnight protection. There will be no guessing if baby needs to be changed because the diaper has a color changing wetness indicator on the front. The absorb away liner pulls wetness and mess away from baby's skin, leaving them happy and comfortable longer.
There was nothing more special than enjoying our daughter's first days. She was so tiny and precious and I loved every single moment of it! It's hard to believe that she will already be two months old next week. Pampers understands that there's nothing more joyful or rewarding than those firsts shared by babies and parents. In honor of this special journey, they have released a compilation video entitled "Firsts". This video highlights those wondrous "firsts", including a couple's first sonogram, to bringing baby home from the hospital. You can guarantee that this compilation showcases those moments that you'll remember forever.
This video is absolutely beautiful and I loved it. Pampers did such a great job on capturing all of those important firsts that no parent wants to miss or do without. It's scary how quickly babies grow and change. You just want them to stay little forever even though that's not possible. My daughter is 7 weeks old and I'm so happy to have the opportunity to stay at home with her. Just the other day she smiled for the first time! I was lucky that I had my phone nearby so I could record it. I'm so looking forward to more of her firsts; including first words, the first time she laughs, and of course the first time she rolls over, crawls, and then eventually walks.
Just a few days before she gave me a real smile for the first time! I think she was just practicing here. :)
If you're around on Wednesday, February 11th, why not hop on over to the Pampers Twitter party? The party will be at 9 pm EST, and you can RSVP
here
. To participate, follow your hosts @DoubleDutyDivas, @BridgetteLA, @CeceliaMeccca, @AngieKcom, @WhatMommiesNeed, @RamblingChick, and the sponsor @Pampers. I can guarantee you'll have a great time!
Don't forget to stay in the loop of everything Pampers by following them on
Twitter
and liking them on
Facebook
.
*DISCLOSURE* This review was made possible by Double Duty Divas and Pampers. I was provided product free of charge to facilitate my review, but all opinions are 100% mine.