As a child I always enjoyed movies featuring cats or dogs as the main characters, especially when they spoke! Some of my childhood favorites were Homeward Bound, AirBud, 101 Dalmatians, and of course Milo and Otis. I loved the scenarios the dogs found themselves in including fighting crime and other adventures. All kids love seeing cute and cuddly pets up on the big screen for their viewing pleasure.
Netflix
is celebrating pets this month by featuring television shows and movies with their favorite cats, dogs, and even monkeys. While the animals are lovable, they also teach and deliver important lessons on courage, protection, and love. Even though my daughter is only 7 weeks old, I look forward to showing her animal themed movies that I enjoyed as a child. One of the best things about being a parent is that you have the opportunity to relive your childhood through your own children. I hope she will enjoy dog movies as much as I did and still do!
Netflix has compiled a list of four legged stars for all ages to enjoy. It's time to gather the family around the flat screen TV with a big bowl of popcorn. Don't forget glasses of your favorite beverage either. Oh, if you're looking for a sweet and salty treat, throw some M&M's in the bowl of popcorn.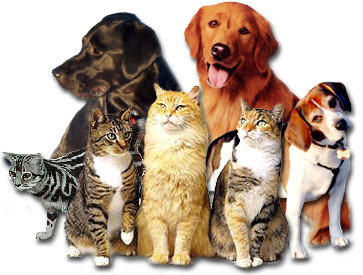 Little kids will love:
1. Pet Party
2. Clifford's Puppy Days
3. Littlest Pet Shop
4. The Adventures of Milo and Otis
5. Snow Buddies
6. Sabrina, The Animated Series
Big kids, this list is for you:
1. The Adventures of Puss in Boots
2. Annie
3. Step Dogs
4. Jumanji
5. Hachi: A Dog's Tale
6. Air Bud
7. Monkey Trouble
Teens and parents are not forgotten either:
1. Anchorman 2
2. Frasier
3. Family Guy
4. Friends
5. Red Dog
6. Wilfred
This is a very diverse list of choices that will appeal to anyone of all ages. All you have to do is figure out what to watch first.