I'm sure by now most of you have the Christmas tree up and decorated. Are you starting to put beautifully wrapped presents underneath the tree too? You can't forget about the stockings though. Once you hang the stockings on the fireplace with care, it's time to stuff them with fabulous gifts!
AT&T has tech accessories that any member of the family would love to find in their stocking Christmas morning.
Do you have have budding photographer in your family? They would love
Olloclips's 4-in-1 lens clip
for the iPhone 5 or 5S. This device can be quickly connected to the phone and has four different lenses for them to take pictures with. Your dad or sister will enjoy taking pictures with a fisheye, wide-angle, and 2 macro lenses. The best part about this device is that it can be used with all photo and video apps to ensure a perfect image. Since the unit is portable and can be easily taken anywhere, they won't have to lug around a heavy camera and lenses with them.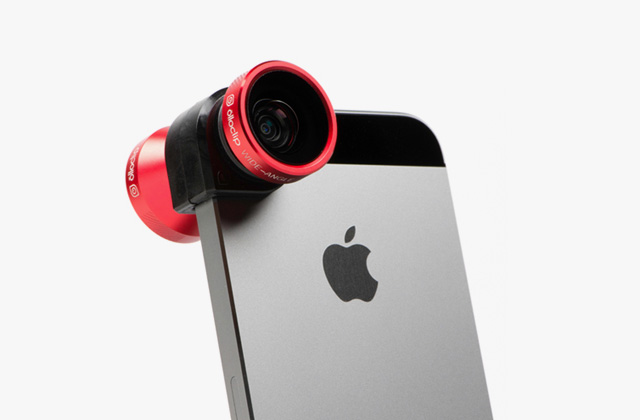 If you know a family member or friend who wants to make their New Year's Resolution to lose weight, the
QuikCell Corded Earphones
might be a great gift for them. The earphones come with 3 sets of ear gels and are equipped with a noise-canceling built in microphone. With available colors like black, blue, pink, red, and yellow, everyone will enjoy them. Enjoy music on the go while running outside or at the gym.
If you're planning on gifting someone a new smartphone in their stocking this Christmas, they'll definitely need
Body Glove Gel
to go with it. This handy case is for the iPhone 6/6S and is durable, wear-resistant, and shock-proof. The slim design gives it a sophisticated look and has easy access to all ports and buttons. With a comfortable grip for everyday use, your gift recipient will absolutely love it. It's available in black or pink and would look fabulous on their new iPhone!
Not sure what to give Mom as her remaining stocking stuffer gift this Christmas? Why not put
Moshi's Clear iVisor XT Screen Protector
in her stocking? This is a perfect gift for all Samsung Galaxy S5 users. They will absolutely love how it's easy to install and protects their screen from any scratches. Don't worry, because of the design no air bubbles will be able to come through. Mom will be able to check her emails and go on Facebook thanks to a crystal clear screen.
With winter on the way, most of us will be dreaming about when we'll be able to see those warm temperatures again. Don't worry, summer will be here again eventually. If you're brother spends most of his summer days at the pool or the beach, the
iFrogz Bluetooth Speaker
might be the perfect stocking stuffer gift for him. This wireless speaker offers big sound in a little package! Clip it onto your keys, bag, or belt, and you'll be good to go. With a battery that lasts up to 2 hours, you'll be rocking out for many songs. It's time to bring the party to you!
Anybody would be thrilled to wake up to these awesome tech gifts in their stocking on Christmas morning. Who knows, maybe you'll even get one too!
*DISCLOSURE* Thank you to AT&T for sponsoring this post. All thoughts are strictly my own.