Snacks are my one weakness in life. I can easily control myself around fast foods, soda, and even bread or cheese. When it comes to snacking, I have no willpower. Granted I'm a lot better than I used to be, whenever I see a snack food my eyes light up and dollar signs from in my irises. Everyone should enjoy their favorite snacky treats from time to time. What's your favorite?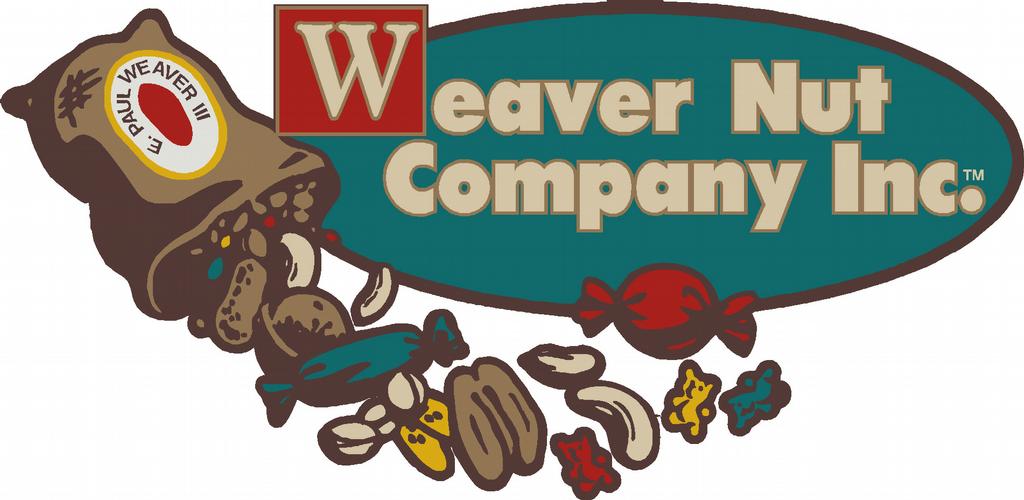 Weaver Nut
is a family-owned distributor of candy, chocolate, nuts, and bulk foods. They are truly your one stop shop for everything delicious. You can choose from nostalgic old-fashioned candies, a variety of treats with filling inside, and brightly colored candies for starters. How does chocolate covered pretzels or jelly beans sound? There's so many tasty treats offered by Weaver Nut that you won't know where to start first. Of course there's a dizzying array of nuts including raw, in the shell, roasted, or honey-roasted depending on your preference as well. Weaver Nut also offers snacks, dried fruit, and coffee, teas, and hot chocolate too. Keep them in mind for your Easter candy and for including in your child's Easter basket.
I was sent three different selections of items that Weaver Nut carries. Trying new foods is something that I'm always interested in, so I was up for the challenge. I received gourmet filled gummy bears, honey roasted cinnamon almonds, and Easter yogurt pretzels.
I love any gummy candy so I was instantly excited to try the gummy bears. The gummies come in three flavors: blueberry, cherry, and green apple. Each bear is covered with a fine sour sugar and their chewy exterior yields to a perfectly tart watermelon filling. These filled gummies surely provided an explosion of flavor in my mouth. The candy was perfectly chewy and offered just the right amount of sour to satisfy. Once you bit into the gummy, you were hit with a wave of watermelon filling which was instantly addictive. I couldn't stop popping these bears into my mouth, and I didn't want to either. I've never had a gummy before that was so fantastic, and I can't stop thinking about these. It's imperative that I order more soon.
When I saw that I would be receiving the honey roasted cinnamon almonds, the flavor profile threw me off. Cinnamon is not a flavor that I think of when it comes to almonds. Honey roasted yes, cinnamon no. I wasn't sure if I would like them and I was reluctant to try them. In the end I didn't enjoy the taste of the almonds, but I'm sure others would like them.
The Easter yogurt pretzels were a hit with my taste buds. I enjoyed the festive Easter pastel-colored sprinkles on the otherwise plain yogurt covered background. A great crunch was provided by the pretzel which was met by the sweet and creamy yogurt topping. These pretzels are perfection at its finest. Just a couple of these will curb that sweet treat craving which is wonderful. Yogurt and pretzels are a lot healthier than ice cream or a brownie, so feel free to indulge in moderation.
If you're looking to sink your teeth into hundreds and hundreds of unique and appetizing goodies, Weaver Nut is your company. Go ahead and place an order with them today.
a Rafflecopter giveaway