When you have a baby, it's extremely important to provide them with the best of everything. It's essential to make sure their bottles are beneficial to them, along with letting them play with toys to help their growth and development. Make sure you choose the brands that will help your baby be the best they can be.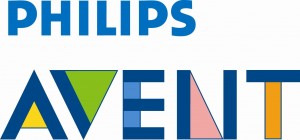 Philips Avent
is a leader in parenting and baby products. The product line-up includes breastfeeding, bottle feeding, toddler feeding, baby monitors, and newborn gifts. When I think of bottles, one of the first brands that comes to mind is Philips Avent. If you know anyone who's having a baby, any Philips Avent product makes a wonderful baby shower gift, as well as a new baby gift. Every baby needs bottles and pacifiers. The products are made well and built to last. I'm expecting my first child in December and will be surely using many of their products with my baby.
If you plan on bottle feeding, I'd like to recommend the Philips Avent natural bottle. This is the most natural way to bottle feed and provides babies with the best start in life.
With a design inspired by nature, this bottles allows infants to feed as close to breast as possible, making it easier to combine bottle and breastfeeding.
I know I plan on bottle feeding, so this would definitely be a bottle I would be using. The wide "breast-like" shape makes it easy to latch on, and the unique comfort petals inside nipple increase softness and flexibility without collapse. A wonderful feature about the bottle is that its advanced anti-colic system with innovative twin valve allows air into the bottle-not baby's tummy. The bottle is available in glass, as well as polypropylene, a BPA free material. If style is important to you, the bottle is featured in pink, blue and clear, as well as elephant, monkey, and flower designs.
Another baby essential that all newborns need are pacifiers. The Philips Avent free flow pacifier is a wonderful choice for the natural development of baby's palate, teeth, and gums.
This pacifier features orthodontic, collapsible, and symmetrical nipples that respect baby's growth and development. As with all Philips pacifiers, the free flow pacifier is made of silicone and is taste and odor-free.
If you're looking for a pacifier that truly takes into account all areas to make baby comfortable, this is surely the one for you. The six holes in the curved pacifier shield minimize skin irritation. The flat, drop-shaped nipple respects the shape of baby's palate, even when the pacifier is positioned upside down in the mouth. It's durable and long-lasting, and guaranteed to not become misshapen or discolored over time. It is sterilizer and dishwasher safe too for convenience. For babies 0-6 months, the pacifier is offered in green/purple and yellow/blue designs, while 6-18 month old babies have a choice of pink/orange or blue/green designs.
If you want to make the best possible choice for your baby's earth growth and development, Philips Avent will be there for you every step of the way.