Do you remember when you were a child and you had to have a hall light or nightlight on to help you sleep? I slept with a nightlight for years and was not a fan of the dark. Many children hate bedtime because they fear the dark. When a child is comfortable and has a security item that makes them feel safe, everything is much easier. Why not introduce them to Juzt 4 Kidz today? You can guarantee that they will absolutely love the products and take to them right away.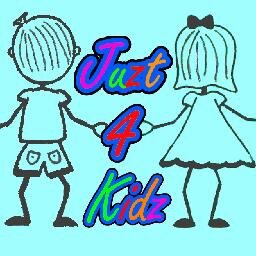 Juzt 4 Kidz
offers light up pillows that play nursery music and lullabies. Each pillow has an animal theme and some even come with blankets too. How about a cow pillow with a cream colored blanket, or a bumble bee pillow that plays music? The multicolored LED lights will delight your child, and the soft furry animal will make them smile. The pillows are meant for children ages 0-6. Your child will love cuddle with the pillow at night as a bedtime buddy. The safe LED lights do not get hot. The soothing music automatically shuts off after 17 minutes, so you'll never have to worry about it playing all night. The cover is machine washable and will be ready for snuggles as soon as the dryer stops. A light up pillow makes a great baby gift or birthday present for an older child too.
I'm having a baby in December and I wanted something special for my child that I couldn't buy in stores. I knew a light up pillow would be the perfect thing to put in their crib. The cow blanket was adorable and I knew that would be a great choice. The colored lights will catch baby's attention, and of course they will love the big cow.
My cute and cuddly face along with the pretty lights will draw you in.
The extremely soft fleece of the pillow is impressive. I didn't think it would be so thick. You cannot feel the lights through the pillow, so there's no way your child can damage them. It is obvious that great detail went into this pillow and it was built solidly. The attached blanket that the cows arm holds easily comes off and makes for a great nap blanket. A great benefit is that when the blanket is not in use, let the cow do his job again by holding it. You'll never have to worry about finding a place to put it. The lights are bright and vivid and change with the music. I think the little bumble bee details on the top of the pillow are very sweet.
I'm hoping this will soothe my child at night and help them sleep. I really like that the music and lights turn off by themselves so I wouldn't have to come in and turn it off myself. The music is easy to hear and very clear. For older children, the pillow can act like a night light and help them feel safe and comfortable in the dark. Cuddly pillow animals are there to help protect you! Children will also enjoy relaxing with the pillow while watching TV or a movie.
For now, this pillow will remain in the baby's room until he/she arrives in December to enjoy it. I highly recommend this product for parents of children who are uneasy in the dark, or who just love cuddly animals too!
*DISCLOSURE* I received a complimentary product in exchange for this review. All thoughts are my own.