The holidays will be over in a blink of an eye. As you look around your house, you may see a lot of work ahead of you. You'll need to take down your Christmas tree, put the ornaments away, and any seasonal decorations too. You may also need to prep food for your upcoming New Year's Eve party. Wouldn't it be nice to receive the burst of energy you need to get everything accomplished?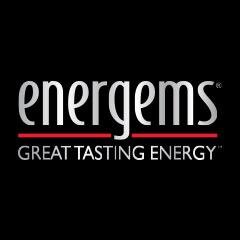 Energems
is a delicious energy product made with real milk chocolate. Energems are a bite-sized, hard-coated gems made to put an extra pep in your holiday step. These round circles of energy contain a special blend of B-vitamins, chocolate, and caffeine. Each convenient, portable box allows you to control when, where, and how much energy you need for the perfect pick-me-up each and every time. Throw them in your purse or luggage for on-the-go traveling.
While some energy drinks and supplements have many calories, you can receive guilt free energy with Energems. Each piece is only 15 calories and available in three delicious flavors: chocolate charge, mint fusion, and peanut butter blast. If you're a fan of chocolate, Energems is the product for you. Who wouldn't want the delicious flavor of chocolate to help enhance their energy, focus, and concentration.
One serving equals three gems, so it's up to you on how many to take depending on what kind of energy boost you'll want. Energems is perfect for a college or graduate student who is up late finishing a paper or studying for a final. The boost will help them get through their work. Not to mention, it's ideal for getting through a long day of work, or maybe even cleaning or organizing your home.
Let Energems into your life and in return you'll receive the energy needed to get through the long parts of life with ease!
http://www.rafflecopter.com/rafl/display/8b93dd232/