Let's face it. We're a society that depends on technology to get through our day. We need our smartphone to remind us of the doctor's appointment on Thursday at 3, we are constantly checking and responding to email, and even purchasing items on the internet provided by the phone! This is not necessarily a bad thing, it's just how life is today. I like to have the latest gadgets and I'm sure you all do too.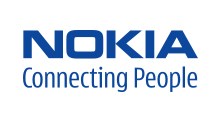 The Lumia is the first Windows phone available from
Nokia
. It's important to have a phone that you can depend on, and the Lumia definitely fits that need. This is the perfect smartphone for any mother or individual who needs a reliable device which will keep up with their often hectic schedule.
The Nokia Lumia 710 is designed to be personal and affordable. With deeply integrated social networking experience through Windows Phone 7.5 Mango, the Lumia 710 allows users to stay in touch across Facebook, LinkedIn, and Twitter right from the people hub.
More fun features include:
Available in a black or white finish, with colored backs for customization, the Nokia Lumia 710 features a 3.7-inch ClearBlack WVGA scratch-resistant display (a must for those with curious children!) for outstanding outdoor viewing and a Qualcomm 1.4 GHz Snapdragon(TM) processor providing speedy access to entertainment and information on-the-go!
It also features a 5-megapixel camera with Nokia's leading camera technology, enabling you to take pictures in almost any light condition and then share on social networks and with friends and family in under five seconds.
The pricing of the Nokia Lumia 710 is unmatched. Starting as low as $49.99, it's the perfect phone for moms on a budget who need to stay connected!
The Nokia Lumia 710 features great tools like Office Notes for to-do and shopping lists, as well as apps such as Fandango, Groupon, CNNireport, and Nokia Drive.
Great apps for moms from Sesame Workshop, exclusive for Nokia Windows Phone users – available through the Windows Marketplace.
For more information visit: www.nokia.com/us-en
This phone has so many great features and it is very reasonably priced. If you're thinking of purchasing a new T-Mobile phone, why not turn to the Lumia? Better yet, enter for a chance to win one here!
This video has a great review of the phone:
GIVEAWAY RULES:
1. I will be picking ONE (1) winner for this contest. One winner will win an Nokia Lumia 710 cell phone.
YOU MUST DO THIS FIRST or all other entries will be DELETED!
2. Please tell me which how the Nokia Lumia could simplify your life. (1 entry)
BONUS ENTRIES
3. Subscribe by Email and Confirm that Subscription (1 entry)
4. Subscribe to Sammi's Blog of Life in a Reader (1 entry)
5. Follow me on Blogger. (1 entry)
6. Follow me on Twitter (www.twitter.com/pinkice88) (1 entry)
7. Leave a Tweet and the direct link to that tweet (1 entry) (You can do this daily)
8. FOR 5 EXTRA ENTRIES - Blog about this giveaway with a link to my blog and come back and leave the link to your blog post. Post FIVE separate comments that you've blogged about this.
9. Add my main button to your sidebar (if it's already there, let me know that! Leave link to your blog.) (1 entry)
10. Add Sammi's Blog of Life to your blogroll (using my URL), with a link back to me! (1 entry)
11. Become a fan of my Facebook fan page for 1 entry (https://www.facebook.com/pages/Sammis-Blog-of-Life/307593407356)
12. Like La Fresh on Twitter for 1 entry (http://twitter.com/#!/nokia)
13. Like Nokia on Facebook for 1 entry (http://www.facebook.com/nokia)
Winner will be chosen on February 22, 2012 at 10 pm and then will be emailed.
One entry per day.
Alternate winner will be chosen if winner does not respond after 48 hours. Thank you and good luck!
Disclaimer-
I was provided a product in exchange for my review. All thoughts and opinions are strictly mine and not based on anything else.
You can read more about my blog policies in my disclaimer.
Sammi's Blog Of Life Follows All New FTC & Facebook Laws for Reviews & Giveaways.
IF YOU DO NOT CORRECTLY ANSWER MY CONTEST QUESTION, YOUR COMMENT WILL BE IMMEDIATELY REJECTED.