Like I've mentioned before, I hate winter. I'm not a fan of cold weather, and I certainly don't like not being able to stay outside for long periods of time. What I do like about winter is the fashion though. The gorgeous coats, the pretty scarves, the beautiful boots, and warm gloves. I love all winter fashion. Too bad I can't get used to the weather though, huh?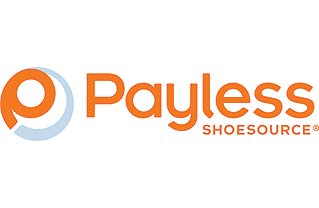 Payless
is the largest specialty family footwear retailer in the western hemisphere. The company was founded in 1956 in Topeka, Kansas on a revolutionary idea - selling shoes in a self-select environment. More than 50 years later, Payless serves millions of customers through its powerful network of more than 4,500 stores, in a variety of retail settings. If you're looking for men, women, or children's shoes, Payless is your shoe headquarters! They offer a variety of style ranges for whatever your shoe need may be.
I tried endlessly last night and this morning to upload a video review of the boots, it just wouldn't work. I really would have rather shared the video then a text review. I am working to try to fix the upload problem.
I was sent an adorable pair of Payless boots called "Molly."
I've been looking for a a cute and comfy pair of boots for a while now. New York City winters are tough and these are just the boots to brave the cold weather in. I definitely these these are it! The brown is a great neutral color for winter. I love that it goes with so much. The fake fur at the top is warm and also very soft too. The boots themselves fit me well and are very comfortable. A pair of skinny jeans would look great tucked into them when paired with a warm sweater. The boots themselves are constructed well. The soles look supportive and sturdy. I like the buckles that are on the side of the boots too. The stitching on the bottom near the sole is a nice touch too. I am looking forward to wearing these boots this winter. Thank you Payless!
*DISCLOSURE* Thank you to Payless for providing me with a complimentary pair of boots in exchange for this review. All thoughs and opinions are strictly mine and not based on anything else.