Getting a good night's sleep is so important for your mind, body, and soul. Not everyone can get by on a small amount of sleep and if some don't get their 8 hours they feel terrible. I know when I don't sleep enough not only am I tired but irritable too. It's not a good feeling and all you can think about is resting. It's time to wake up refreshed and ready for the day every single day.
EverSleep
is the world's most advanced consumer sleep tracker. If you're tired of being tired it's time to include this sleep tracker in your life. The brand uses hospital-grade infra-red oximetry technology to monitor your blood oxygen level 30 times per second while you sleep. This is combined with a pulse rate measurement, snore, and movement to generate a complete physiological analysis of your night. If you're wondering why you don't sleep well or don't get enough sleep, this tracker will give you the answers you've been looking for.
You can track your sleep through an app on your phone while you wear the EverSleep Wrist Device that also has an attached finger sensor. Each night you'll answer questions that are specific to your sleep that night. When you wake up in the morning, you'll be presented with the data which you can review to make changes to your sleep. It's like having a sleep doctor at your disposal!
You might be wondering how EverSleep is different from traditional trackers that only rate your sleep by how much you move. This tracker helps you determine why you are sleeping badly and gives you detailed coaching tips to help with your specific problems. Whether you are having breathing disruptions that can be corrected with adjusting your body position or figuring out why you have insomnia, EverSleep is there to help you.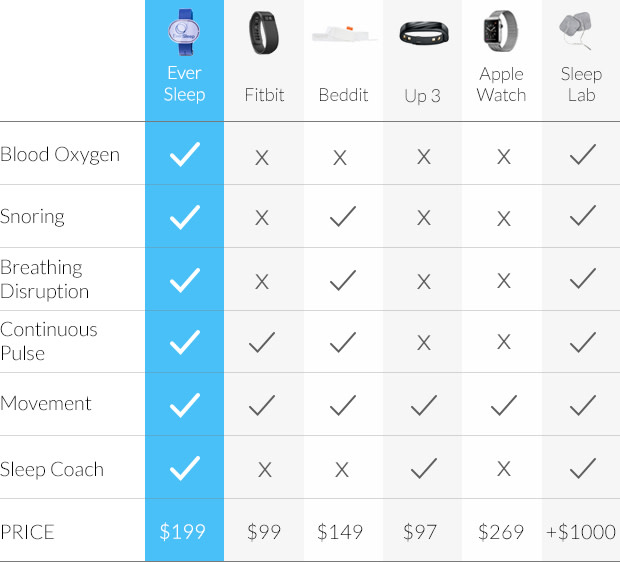 The EverSleep sleep tracker would be a wonderful gift for those who suffer from poor sleep and would like to reclaim their life. Wouldn't it be nice to finally pinpoint the reasons you're sleeping poorly to correct them?
It's time to wake up rested and refreshed from here on out and you can give all the credit to EverSleep.
EverSleep is currently on IndieGoGo and is being backed by funders. It's scheduled to start shipping in October.
*DISCLOSURE* I received compensation in exchange for this post. All thoughts are strictly my own.