I have an unhealthy obsession with all kitchen items. It doesn't matter if it's a muffin pan, a blender, or a spatula, I love everything equally. I had more fun than most when creating my wedding registry when I got married three years ago. Seeing all of the kitchen items on my list made my eyes light up like the fourth of July! I was truly like a kid in a candy store. Cooking is something I truly enjoy, and I'm always on the lookout for the newest and hottest tools and accessories. Having quality and reliable items in your kitchen is a must-have.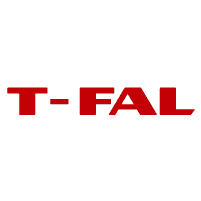 T-Fal
is a manufacturer of non-stick cookware, small kitchen appliances, and housewares. Their pots and pans provide quality results when cooking your favorite meals. If you're looking for small kitchen appliances, how does a toaster, deep fryers, electric kettle or pressure cooker sound?. T-Fal makes high quality irons as well to keep your clothes looking their best. Keep them in mind for your son or daughter's dorm at college for back to school season. Whatever you need to furnish your new home with, T-Fal is there for you.
If you're in the market for some new kitchen accessories and tools, I have some great options for you from T-Fal.
One thing in the kitchen that is an absolute-must have is T-Fal's Comfort Mandolin Grater. This handy kitchen gadget with 4 interchangeable blades helps to make your presentation beautiful for your next dinner party. It's time to wow your guests with perfectly sliced cucumbers in a salad and the ultimate thin sliced potatoes for potatoes au gratin.
With a fine grater and a coarse grater, you'll be able to use the mandolin in all of your recipes. Give your knife a break and save yourself some time from chopping by hand. It's time to let the mandolin do the hard work for you. You can even julienne potatoes for delicious, crispy homemade french fries. This tool will certainly become an instant favorite and you'll love the container and storage lid for keeping everything fresh as you go.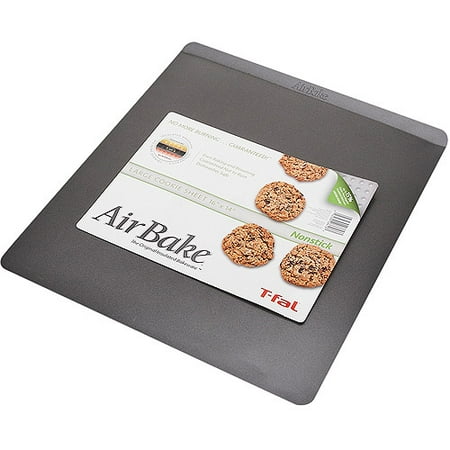 If you make a lot of cookies like me, it's essential to have the perfect baking sheet. You know the one that is light and airy and makes your cookies golden brown and fabulous? If you don't know what I'm talking about, it may be time to invest in a new one. Don't worry, you won't have to spend time researching cookie sheet brands because AirBake is the only brand you need. AirBake continues to provide the best baking results each and every time.
Whether you're baking cookies, croissants, or even cinnamon rolls, you'll always be pleased with the finished product. AirBake non-stick cookie sheets provide an overall enhanced baking performance that you'll turn to each time you want to whip up a sweet treat. You'll quickly want to replace all of your baking sheets with AirBake ones and I wouldn't blame you one bit!
As the close of summer draws nearer, you'll want to use both T-Fal products in your fall and holiday baking. I'm sure you'll be whipping up something fabulous and wonderful. Don't forget to give T-Fal all the credit!