If you're pregnant and due to have a baby in the next few months, I'm sure you've been getting everything ready for baby. Once the nursery is done and you have all of the finishing touches completed, it's time to think about the baby gear. You'll want a stroller that is lightweight and compact, yet stylish and easy to fold when on the go. As for your baby's carseat, you'll want something that is safe, reliable, and comfortable for your little one.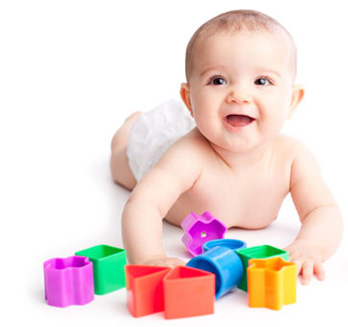 I remember when I was pregnant and looking at all of the options for baby gear and accessories. It seemed so overwhelming and hard to choose the right item for myself and baby. Did I want the top of the line stroller that cost basically a small fortune, or did I desire something more simple? I know you're asking yourself, how do you choose? In the end you hope what you select will be a good fit for your needs.
I wish someone had pointed me to
Baby Jogger's Citi Mini GT
and
Graco's Nautilus 80 Elite 3-in-1 car seat
when I was pregnant. These options are fantastic for new mommies! Keep both brands in mind for baby shower presents or new parent gifts.
When on the go, the Citi Mini GT takes the City Mini stroller to the next level and features all-terrain wheels, hand-operated parking brake, and an adjustable handlebar. Baby will love being pushed around town in style in this sleek and modern ride! Even though it has a large front wheel, it's not intended for jogging. The Citi Mini GT has front wheel suspension to give full control on where and how you go. Thanks to the one-handed fold, on-the-go use will always be a breeze.
Your little one will love to go on stroller rides in this beauty!
When in the car, it's important to make your little one's safety top priority. Thanks to Graco's Nautilus car seat, you'll never have to worry about safety again. With a 3-in-1 harness booster and a Simply Safe Adjust Harness System, the car seat grows with your child from 22 to 120 pounds. Your child will be comfortable due to the 3-position recline and will enjoy their time spent in the car. The product is available in 3 different colors and would look fantastic in any car.
Your child will love to keep their sippy cup in the handy cupholder.
There are so many things to worry about when you're a new parent, especially in the early days. You'll now be able to cross two worries off your list, thanks to Baby Jogger and Graco.