I have an unhealthy obsession with all kitchen items. It doesn't matter if it's a muffin pan, a blender, or a spatula, I love everything equally. I had more fun than most when creating my wedding registry. Seeing all of the kitchen items on my list made my eyes light up like the fourth of July! I was truly like a kid in a candy store. Cooking is something I truly enjoy, and I'm always on the lookout for the newest and hottest kitchen appliances. Having quality kitchen items and appliances in your kitchen is a must-have.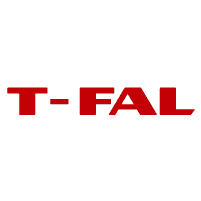 T-Fal
is a manufacturer of non-stick cookware, small kitchen appliances, and housewares. Their pots and pans provide quality results when cooking your favorite meals. If you're looking for small kitchen appliances, how does a toasters, deep fryers, electric kettle or pressure cooker sound?. T-Fal makes high quality irons as well to keep your clothes looking their best. Keep them in mind for your son or daughter's dorm at college for back to school season. Whatever you need to furnish your new home with, T-Fal is there for you.
Back to school season is upon us. I'm sure many parents are happy for the break and to have routine and structure back in their lives, but this time of year can be hectic. You're shuttling kids around from one activity to the other while trying to balance homework and everything else. It can be difficult to have the time and energy to prepare meals. T-Fal is hosting a social media back to school
photo contest
from 8/10-9/7. The brand encourages you to use the hashtag #TFalBack2School and take a picture of a room in your house that needs the most help getting organized for back to school season. Share the photo across Facebook, Twitter, and Instagram for a chance at a grand prize of T-Fal products and a Visa gift card valued at $1,000! Five lucky runner-ups will receive T-Fal products to help them clean and organize their homes.
Let's face it, my current pots and pans set has seen better days. I mean it's really, really old. It's been time to replace it for some time now. I do a lot of cooking so it's important that my cookware set be at the top of its game. I've heard excellent things about T-Fal's pots and pans and have been meaning to try them. I was very fortunate when a set of T-Fal's Excite 14 Piece Cookware came my way. Not only was the set shiny and new but it was in a gorgeous berry color too! I couldn't wait to try it out and make something that would make my belly happy.
Have you ever seen anything more beautiful in your life? What a work of art! This set includes one large sauce pot, one small frying pan, one medium sauce pot, one big frying pan, one small sauce pot, a set of measuring spoons, and an adorably small frying pan. Not only do I absolutely love the color, but I love how lightweight each item is too. Nobody wants to cook with heavy pots and pans that you can barely lift. One awesome bonus about this set is that it's dishwasher safe! Most pots and pans would be destroyed if you put them in the dishwasher, but now clean-up will truly be a breeze.
My kitchen cabinets were very excited to meet their newest family members. It was so nice getting rid of my old pots and pans and having a brand new set to put in its place. I used the set for the first time last night and made a delicious pasta dish for my husband and I. The large frying pan cooked the turkey sausage while the large saucepot was for the pasta. The sausage cooked quickly and evenly and I was so pleased to see that nothing stuck when I was done. Sometimes I have pasta stick to the bottom of my pot but this was not the case with this pot. Everything came out easily and smoothly. What a nice change from what I'm used to! The non-stick feature is life-saving and lets you enjoy every last bite of what you cooked.
Yes, it's okay to lick your screen. Go for it.
I'm very satisfied with the quality of T-Fal's excite line and am so happy to have them in my home now. Once dinner was over, we put everything in the dishwasher and were able to spend quality time together instead of washing dishes. What a change from our normal post-meal clean-up.
I can't wait to use the cookware set in the near future to cook everyday favorites as well as trying my hand at new recipes. I know that the results will not only be tasty but cooked excellently thanks to T-Fal.
If your'e looking to spice up your kitchen, it's time to bring T-Fal into your life.