Home is the one place where you can rest, relax, and truly be yourself. If you're like me, when you have others over you want your house to be as inviting as possible. Candles, incense and wax melts make your home smell warm and welcoming. As they say, scent is the most powerful form of memory and everyone would like to have their home associated with fabulous smells. Why not introduce Glade into your home today for long lasting freshness?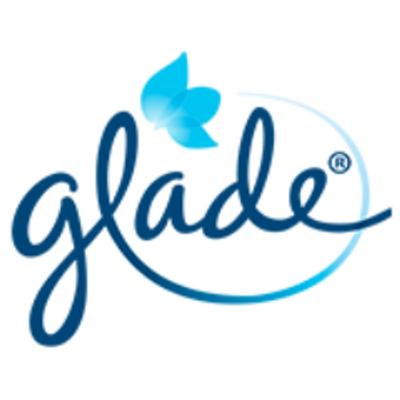 Glade
offers scented candles, oils, and gels to bring true-to-life fragrances wherever you call home. Some of the products include oil warmers, room sprays, candles, and more. There are a variety of scents for each product like clean linen, florals, fruits, spices, outdoors, tropical and more. The scent of Glade will bring your room to life and keep you smiling in delight. Any Glade product makes an excellent gift. I'm most familiar with Glade's candles and Sense and Spray, which I currently have in my living room. A new scent is always being introduced to keep their customers happy, which I can't complain about!
Two new fantastic scents were on my doorstep today which I couldn't have been more excited about! You can always find Glade candles throughout my home, and I rely on the brand for a long-lasting scent and hours of burning time.
My living room was happy to accept blue odyssey and vanilla cupcake into the candle family. The blue odyssey smelled fantastic and its gorgeous blue color paired perfectly with my neutral walls. That pop of color was certainly welcomed and noticed. The vanilla cupcake candle made me feel like I walked into a bakery kitchen where they were whipping up batches of fabulously rich and sweet cupcakes! The perfect tan color resembled a vanilla cupcake perfectly. Both candles are in beautiful glass jars which would make a perfect housewarming or hostess gift.
Candle Paradise
I immediately lit the vanilla cupcake candle in my kitchen and the blue odyssey one in my living room. Don't feel like you need a special opportunity to light a candle, take any opportunity you have to enjoy one. The scent that they brought to each room was immediately noticeable and made me close my eyes and smile.
The vanilla candle was like being in your Grandma's kitchen as she's baking fantastic treats on a Sunday morning. I couldn't get over how much it smelled like a real vanilla cupcake! There's no better place than the kitchen for a candle like this. From the second you lit it, the smell was powerful and strong. The wick was easy to light and the flame danced wildly as the fabulous scent filled my kitchen. Trust me, the candle smelled almost good enough to eat except I didn't want to go to the ER from third degree burns to my face and tongue!
My living room smelled like summer in a jar and I couldn't get enough of it. The blue odyssey candle offers a rich blue hue that reminds me of crashing ocean waves and a clear blue sky at the beach. Since summer is ending, I'm trying to soak in as much of the final moments of the season as I can. I imagined myself siting in a beach chair drinking something fantastically fruity while spending time with my family. There's nothing better than fun in the sun with your family. The wick was easy to light and I found myself deeply inhaling the glorious scent.
I'm very satisfied with both candles and look forward to having them burn for some time. They make me happy and bring a lot of joy into my life.
As the holiday season drawers nearer and you begin entertaining friends and family, Glade candles will come in handy. There's nothing like entering someone's house and being greeted by a fabulous and inviting scent.
*DISCLOSURE* Thank you to Glade for providing me with complimentary product in order to facilitate this post. All thoughts are my own.