If you think your job is hard, think of what people in the military do every day defending the country we live in. These men and women risk their lives on a daily basis to make sure we're safe and protected. You can't get a more stressful job than that. When not serving, it's essential that they de-stress and get the break they so deserve.
Mike's Hard Lemonade
is everyone's favorite summertime beverage to help stay cool. The folks at Mike's wanted to do something extra special for individuals in the army, so they partnered up with Boot Campaign for a special cause. This organization is dedicated to promoting patriotism for American and the military community. Mike's recently introduced new summer flavors which are lemonade, peach, black cherry and apple. The brand is allowing sales from the new flavors to support their $125,000 donation to Boot Campaign this year. How awesome is that? For each case purchased of Mike's Hard Lemonade Flavors of America. Mike's will donate a quarter to fund four once-in-a-lifetime experiences for veterans. The vets will be treated to fantastic opportunities like backstage access at concerts, on track access at raceways, and much more. I love the fact that Mike's cares so much and wants to give back to the military in a wonderful way.
Check out the Mike's Boot Salute video on YouTube which gives an eye opening look into what this partnership is all about.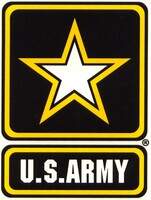 One person in the military community that really stood out to me is Craig Mumper. Mumper, who's originally from Texas has been a forward observer in the army for the past eight years. I learned that his ranking ultimately means that he carries the artillery military occupational designator of 13F in the United States Army and 0861 in the United States Marine Corps. Craig says that joining the army was something he's always wanted to do and he joined to start a career and defend the country he loves. He says that his job is never easy and brings new and unknown challenges every day, but that's what he's passionate about and what keeps him going. Overcoming challenges and hurdles is something that is in his blood. Although, I have not personally met Craig, it would be wonderful to one day talk in person with him.
He's traveled to Iraq, Korea, and even Croatia in his service. Being in the military has really changed not only his life, but his family's as well. He's currently on recruiter duty, but Craig certainly deserves to kick back with a cool and refreshing Mike's Hard Lemonade for all that he does for us. Craig would most like to enjoy the drink with his family and friends surrounding him. He says he enjoys the original flavor on occasion and feels honored that Mike's has partnered with Boot Campaign. Not many organizations honor military members and he is grateful for Mike's doing so.
Craig Mumper in uniform and ready to do his job at protecting America. This is certainly not a job to be taken lightly.
The Flavors of America are now in store and ready for your tasting pleasure. I think it's great how the Flavors of America are iconic to the different regions of the country, like peach juice from Georgia. Which flavor sounds best to you?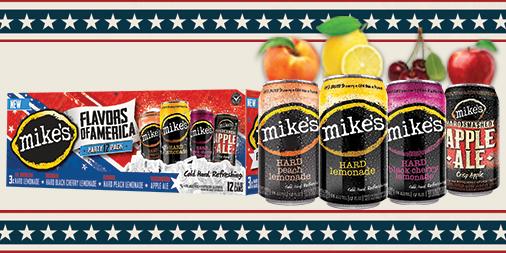 I recently tried all four flavors and it was like summer exploded in my mouth! The black cherry lemonade was my absolute favorite. The lemonade was sweet and tart but when you mixed it with the rich black cherry flavor, it really gave the drink a boost of personality. I highly recommend trying the Flavors of America as soon as possible.
*DISCLOSURE* This post is my first post as a Mike's Hard Lemonade VIP Member.