One of the best parts about being a parent is the opportunity to relive your childhood through your children's eyes. Seeing how your child reacts to birthdays, holidays, and all the firsts of life is magical. I can't wait to experience everything (again) first hand as Scarlett grows up.
While Scarlett is only 6 months old, we're a long time away from her being able to sit through a show and actually understand it. When that day comes, it will be so fun for the both of us. I grew up watching Nickelodeon and its classic cartoons like Rocko's Modern Life, Rugrats, and Doug. There's no telling what children's television shows will be like in the coming years, but I want to make sure she's exposed to what her mother grew up on. I'd also like for her to know such throwbacks as Carebears and Scooby Doo as well.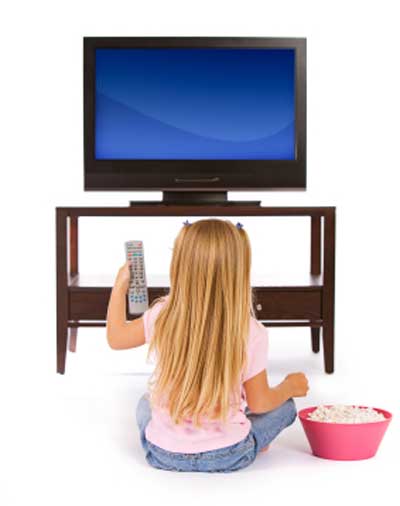 When she's a lot older, I'd love to show her reruns of my favorite sitcoms like Roseanne and Married with Children. Scarlett hung out with me in bed the other day and watched Roseanne, but of course couldn't process it. I know she'll love it when she's older!
My husband is most looking forward to passing on his childhood love of The Teenage Mutant Ninja Turtles and Aladdin to his daughter. I'm sure there's others he'll want her to watch when the time comes too.
There's nothing like connecting with your child on shows that hold a special place in your heart. I can't imagine Scarlett any older then she is now, so it's hard for me to process that one day she will want to watch TV!
What are some retro favorites that you look forward to passing onto your children?
*DISCLOSURE* This post required as a Stream Team Member. All thoughts are strictly my own.