Thanksgiving is right around the corner. If you haven't already started planning your holiday meal menu, I'm sure you'll be beginning very soon. While it's nice to enjoy a delicious meal, the key factor is being thankful for friends and family. Why not start a new tradition this year of going around the table and asking each guest what they're thankful for? People lose sight of what this holiday is really about and they make it solely about the meal. Netflix is here to put you back into perspective and make Friendsgiving a reality.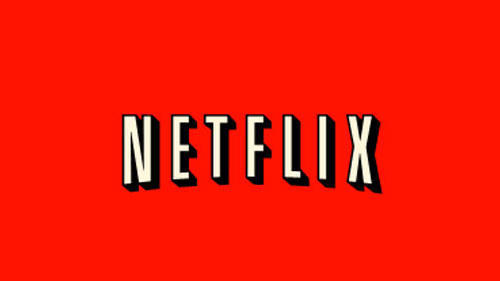 Netflix
is celebrating Friendsgiving this November. Please explain to your children why friends are worth being thankful for with Netflix's television and movie picks. The selections explore lessons about friendship and teach your kids valuable lessons. Remind them that friendships come in all forms including a sibling bond, classmate, or even a furry friend. Good, strong friendships are not always easy to come by and it's extremely important to remind them of that. I'm very thankful and grateful for the friends I have and would never take them for granted.
The following list of dynamic duo titles demonstrate the value of all kinds of friendships. After viewing the selections, why not sit with your child and answer any questions they have? This would be an excellent opportunity to spark a conversation about friendship.
For your little kids:
Bob and Larry: VeggieTales in The House
Bert and Ernie: Sesame Street: Elmo and Friends
Bo and Dezzy: Be on The Go
Justin and Olive: Justin Time
Tod and Copper: The Fox and The Hound 2
Clifford and Elizabeth: Clifford
For your big kids:
Phineas and Ferb
Shaggy and Scooby: Scooby Doo! Mystery Incorporated
Vada and Thomas: My Girl
Martin and Chris: Wild Kratts
Finn and Jake: Adventure Time
Mario and Luigi: The Super Mario Bros. Super Show!
Charlotte and Wilbur: Charlotte's Web
Plus a few for Mom and Dad:
Rory and Lorelai: Gilmore Girls
Schmidt and Nick: New Girl
Ted and Barney: How I Met Your Mother
Liz and Jack: 30 Rock
Walter and Jesse: Breaking Bad
Mulder and Scully: The X-Files
Wayne and Garth: Wayne's World
I think Netflix did a fabulous job of providing a varied list of selections that capture friendship perfectly. I am actually in the middle of a Netflix binge marathon of Gilmore Girls. I started as soon as it was added to Netflix a few weeks back, but haven't recently watched any episodes. I've never seen the show so I am enjoying it so far, and I'm glad it's on this list. Rory and Lorelai have a fantastic bond not only as mother and daughter, but as friends too. It's very refreshing to see this.
It can be hard to lose a friend, especially when you don't understand why at the time. I've had many "friends" come and go from my life over the years, but then you eventually realize they were never truly a friend at all. When you're someone's friend you accept them for who they are-faults included. If someone cannot do this, then they are not worthy of being called a friend.
*DISCLOSURE* I am a part of Netflix's Stream Team. All thoughts are strictly mine.