This campaign was made possible by Double Duty Divas and Febreze. I was compensated for my participation in this campaign, but all opinions are 100% mine.
One thing that I love more than anything else is a clean house. I don't love the actual act of cleaning, but the clean smell that is left behind is what I enjoy the most. It's important to keep your home looking and smelling its best. Thanks to Febreze, you can now make your clean home dreams a reality.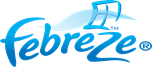 Febreze
is a brand of household odor eliminator. It was first introduced in 1998 and manufactured only as an odor eliminator. The line has since branched out to include air fresheners, fabric refreshers, oil plug-in's, scented discs, odor eliminating candles, and car air fresheners. The plug in's and candles come in many fabulous scents to delight your nose.
Febreze recently set up a challenge to see who is
noseblind
to odors in their home. Of course when having guests over is when I want my home to smell the best. I was instructed to invite friends over for a movie night to test their senses. Febreze sent a gift package of products to use for the testing to see if my company was noseblind to odors. The first step for this challenge was to take an online survey about the odors in my house. As my guests and also my dog Carolyn were comfortable on the couch, I made them a big bowl of buttery popcorn. As everyone knows, no movie is complete without candy. I also served peanut M&M's to go along with it. You can't go wrong with sweet and salty treats. Everyone was eyeing the goodies and couldn't wait to dig in. I instructed them to take the first survey before we watched the movie. The lingering smell of popcorn was in the air, but after a while we no longer noticed it. If we thought about it really hard, we could still sense it.
After the movie was over, my friends took another odor survey before using the products that Febreze sent. I sprayed the Meadows and Rain spray in the living room and kitchen. Within seconds, the popcorn scent was completely gone, along with anything else that could be lingering. How great is that? Instead of masking odors, Febreze completely eliminates them. You'll no longer have to worry about stinky food odors, or pet or kid odors either! I really enjoyed the smell of the Meadows and Rain spray and look forward to using it in my home on a regular basis. I also love the plug in unit as well. It definitely makes my living room smell wonderful. Even my dog likes it. I catch her sniffing the air occasionally.
Go ahead and transform your home into a Meadows and Rain paradise. You'll love it!
a Rafflecopter giveaway