Have you ever stopped to think about how toxic the air you breathe in can be? On a daily basis, I know I breathe in pollution, germs in the air, dirt, dust, bacteria, and a multitude of other unwanted agents. Although you can't always control what you breathe in, you can take action to protect your home and family from it. Wouldn't it be nice to enjoy cleaner air?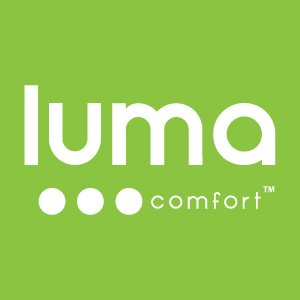 Luma Comfort
is a premiere US-based manufacturer of home appliances and comfort products. Their product line includes evaporative coolers, misting fans, ice makers, humidifiers, and air purifiers. Any Luma Comfort item is manufactured and designed for superior performance and unmatched reliability. All products come with a comprehensive warranty as well. Why not let Luna into your home and bring relaxation and peace with a humidifier or air purifier? You can thank them later.
I was fortunate enough to receive an AP170W air purifier. This compact little beauty removes 99% of dust, dander, mold, bacteria, chemicals, and other airborne pollutants from your bedroom or office. It features a 5-stage purification system for optimal filtration. It's never been easier to sit back and relax knowing you're breathing in clean air.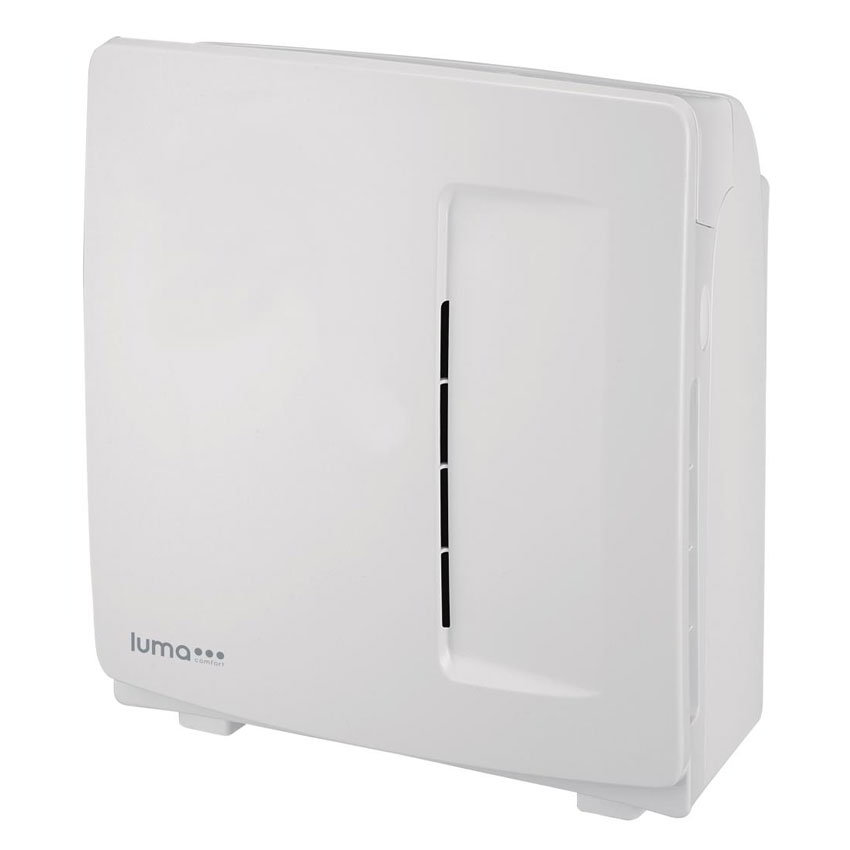 Hi, I'm small but do a big job.
The unit is a sleek and modern white. It's a perfect neutral color for blending in with your decor. The air purifier is meant for small spaces up to 170 square feet, like a bedroom or living room. I chose to put mine in my bedroom since it's where my dog Carolyn hangs out a lot, and where my husband and I watch TV and relax at night. It's extremely lightweight and you can move it from room to room if wanted. I wasn't sure how loud it would be, but you can barely hear it! The air purifier has a whisper quiet fan, which makes it ideal for leaving on all night since it won't keep you awake.
Luma Comfort's air purifier features touchscreen controls which makes usage extremely easy. In moments, I had the device up and running and soon my air was being cleaned and purified like never before. Even though you can't actually see the device working, you know it is. The 5-stage purification system includes a carbon prefilter, HEPA filter, VOC filter, TiO2 filter, and UV light to help ensure optimal air quality. The filters easily snap into the air purifier, and the SmartClean indicator lets you know when the filters need to be replaced. You can even set the timer if you only want the purifier to run for a certain amount of time.
I've really enjoyed having this unit in my home. It's important and beneficial to our health that my husband, dog, and I breathe in clean air on a regular basis. An air purifier makes a perfect gift especially for that person who has it all. If you're looking to make a change in your home, I highly recommend purchasing a Luma Comfort air purifier.
a Rafflecopter giveaway