There are some Disney movies that are simply timeless. These kind of movies appeal to children of all ages for past and future decades to come. Children's movies of today's generation are created with special graphics and the most state of the art animation. Sure, it's great to see how far technology has come, but the simplistic Disney movies still seem to hold near and dear in a kid's life. When's the last time your child enjoyed a classic Disney flick?
Come into my world, under the sea.
The Little Mermaid is a 1989 American animated musical fantasy film released by Walt Disney Pictures. This is a tale of a free-spirited mermaid who is off on an adventure with her best friend, the adorable Flounder, and the reggae singing crab Sebastian. It will take all of her courage and determination to make her dreams come true and save her father's kingdom from the sneaky sea witch Ursula.
Recently, The Little Mermaid was released on a 3-disc Blu-Ray Diamond Edition combo pack on October 1st. The Diamond Edition features a Blu-Ray 3D, Blu-Ray DVD, digital copy, and a music download of Carly Rae Jepsen singing "Part of Your World." This opens up a whole new world of children experiencing this film and passing the love for it on. There are also deleted scenes, Crab-E-OKE sing alongs, and many other surprises!
When I was a child, this was one of my favorite films. I remember having the VHS tape in the old school clamshell case, along with a stuffed Flounder toy.
I was fortunate enough to be able to receive a Diamond Edition copy of the movie, which made my inner five year old extremely happy. I can't tell you the last time I saw the movie. It has to be close to twenty years ago now. I remembered bits and pieces and of course the songs, but I had forgotten the majority of it.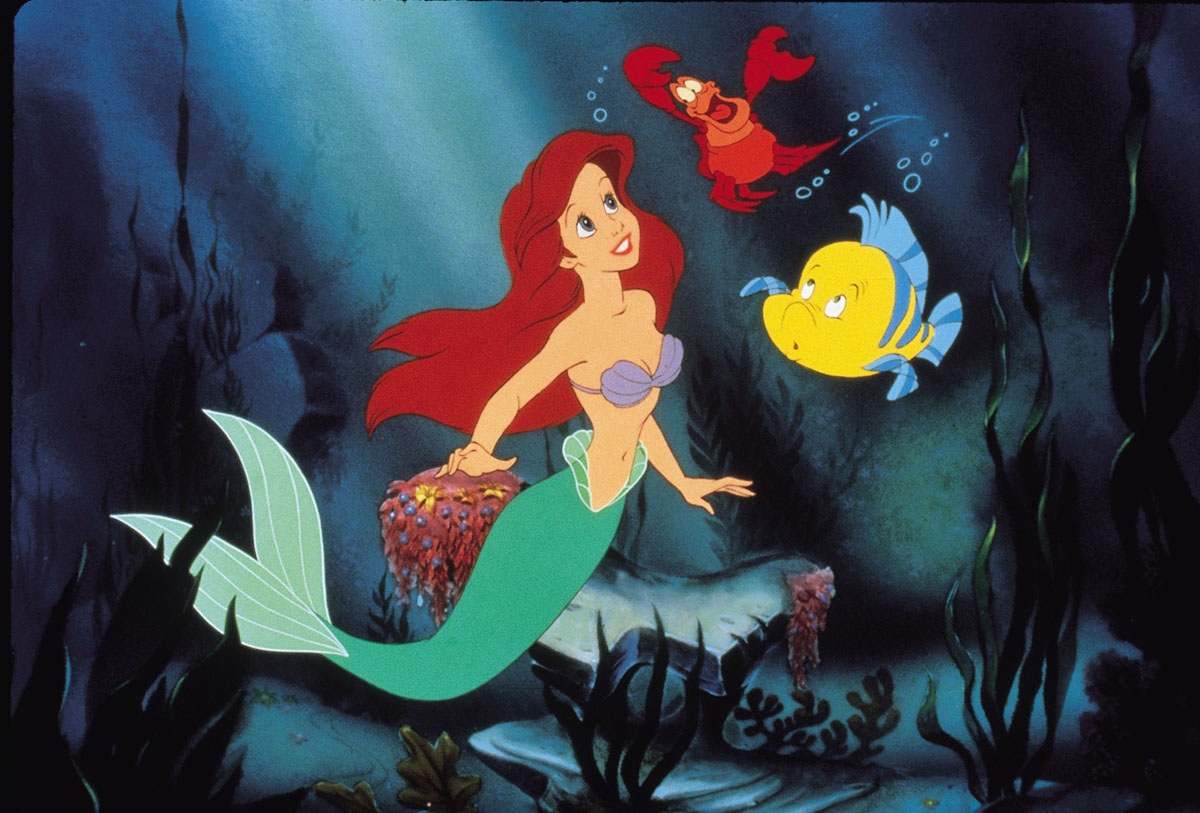 Hello, sea friends!
It was exciting to now own a copy as an adult. I popped the disc into the Blu-Ray player and prepared to go on an adventure under the sea. The Diamond Edition includes state-of-the-art digitally restored picture and brilliant high definition sound. With a movie that's 24 years old, it's expected that it will need a bit of a makeover.
I really enjoyed watching the film. What I first noticed was how visually stunning the picture was. The colors and definition were just beautiful. The story itself is very entertaining and suspenseful at times, and the accompanying songs are very catchy. Ariel's desire to be human is a compelling one. Watching the movie brought back memories of my childhood for sure. This is a movie for all ages, and one children will enjoy watching over and over. I look forward to being able to show my children this film one day.
*DISCLOSURE* I received a complimentary copy of The Little Mermaid in exchange for this post. All thoughts are my own.