My iPhone seems to always be on the verge of death. I run my blog from my phone when I'm away from the computer, so I'm virtually always answering emails, going on my Facebook fan page, or texting. I don't give my poor phone a break and all of the activity drains the battery. At work, my phone is permanently plugged into the wall charger. I always have bad luck with a low battery when I'm out and don't have my charger with me. It'd be nice to have a backup charger for the times that I forget to bring one.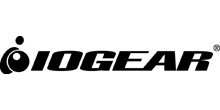 IOGear
is an electronic and technology lover's paradise. The company offers AV and digital home products, along with pro audio and video, computer, mobility products, and much more. There is something for every one's tech needs, although there are a lot of items that go over my head! If you need a gift for the tech lover in your life, IOGear would be the perfect resource to make the recipient happy!
When I had the opportunity to review the GearPower 700mAH Capacity Mobile Power Station, it was just what I needed. The battery gods had come to save the day! I can't tell you how many times I've been away from a wall outlet to charge my phone and my phone was about to die. It's not a fun feeling to be without a working phone especially if you're out at night, or traveling.
This handy, wireless device fits perfectly in your purse and charges two devices at once! Fire up the iPhone and your iPad at the same time! You'll never be without mobile power now.
The sleek little white rectangular device is truly a god-send. There is a wall charger that comes with the unit because you have to charge it initially. Once you charge it, simply plug your phone charger into your phone and then connect the part that would go into the wall, into the port on the bottom of the device. The GearPower will not charge unless you push the silver button on top, which will allow the blue lights to come on to signify that it's charging. The charge is strong and it charges quickly.
There is a black velvet drawstring bag that comes in the package so you can store your GearPower in it when it's not in use. I can think of so many different scenarios where this device would come in handy. You run out of gas and you have a dead cell phone, you're lost and you forgot your phone charger, you're in the car traveling and need to charge your phone, the list goes on and on. You'll be so thankful you own this device when the time comes that you need to use it.
The GearPower is very slim and fits in my purse well and hardly takes up any room. It's very lightweight too. I'll be keeping this unit in my purse permanently. Who knows when I'll need it next, but I know I'll be prepared.