I've been using Neutrogena products for as far back as I can remember. I trusted their anti-acne creams and scrubs when I was a teenager. I depend on them now for general facial cleansing, and as I get older, their anti-aging items. I feel that they produce quality products that provide great results. This is one company that truly cares about the well-being of your skin.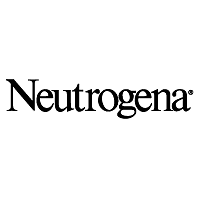 Neutrogena
has been a skincare pioneer for more than 50 years now. They produce trusted skincare products for all skin types. Their fantastic products are instantly recognizable on store shelves and I always go straight for them when I'm at the drug store. Whether you need a facial cleanser, anti-acne or anti-aging product, moisturizer, or even cosmetics, they have you covered. The products provide true results and are quality made.
It's important to take care of your skin, and you only have one face. Why not treat it right?
Neutrogena has recently come out with products that improve skin's healthy look over time. Wouldn't it be nice to use items from your favorite brand and at the same time they benefit your skin? I know that would be a plus for me! Let me introduce you to the following items that belong in your bathroom cabinet:
Healthy Skin Primer:
This is a lightweight and silky primer that instantly smooths imperfections so skin looks flawless and more even for up to eight hours. It is clinically proven to brighten skin and improve the look of it with natural soy. You an wear it alone or under foundation. It does not clog pores.
Healthy Skin Brightening Eye Perfector
This product brightens and conceals with a patented blend of anti-oxidants including Vitamin E, wild chamomile and soy. It is clinically shown to de-puff and treat the appearance of under-eye circles. A flow-through brush perfectly applies the Brightening Eye Perfector for on-the-go flawless coverage anywhere.
Nourishing Eyeliner
This eyeliner defies and brightens eyes with luminous color. Subtle light diffusers make the whites of eyes appear whiter, while rich color nourishes skin with olive oil and rainforest shea butter. The built in sharpener gives precise definition and the contoured smudger softens and blends for a variety of looks.
Healthy Volume Mascara
This lash enhancing mascara instantly builds lash volume by 400%. The patent-pending formula with a touch of olive oil penetrates and helps plump the core of each and every lash. The visible volume brush coats and builds even the smallest lashes with rich, volume building color. No clumps, smudging or flaking!
Revitalizing Lip Balm
This revitalizing lip balm helps to make lips softer, rosier, and healthier looking, even after you remove it! The sheer tinted balm with exclusive ion2 complex instantly moisturizes lips, leaving them looking fuller and more defined. In just one week, this balm will improve the texture of your lips. SPF20 helps to protect lips and keep them healthy.
If you haven't treated yourself to new skincare or cosmetic products in a while, this would be a wonderful gift for yourself. Everyone deserves to be pampered every once in a while!