Now that it's Fall, I live in boots. I dread the cold months of the year, but boots are my only favorite thing about them. They keep your feet warm, and look great paired with pants, skirts, and even dresses. The fact that they are stylish doesn't hurt either. I'm a firm believer that you should always start out every new fall or winter season with a fabulous pair of boots. Why not treat yourself to a new pair today?
Cobb Hill Shoes
offers stylish shoes for women in a range of options. Whether you need casual or dressy, this is the brand for you. There are a wide selection of boots, flats, heels and pumps just to name a few. The shoes are quality made and built to last. A lot of the shoes would look great at the office too. When I received the chance to review a pair of Cobb Hill shoes, I was very excited. My closet smiled at the thought of a new addition, and of course I wanted to make it happy. I browsed the site and saw many pairs of shoes that caught my eye. With each click of my mouse, I drifted further and further into shoe heaven. I finally stumbled onto the pair of shoes of my dreams.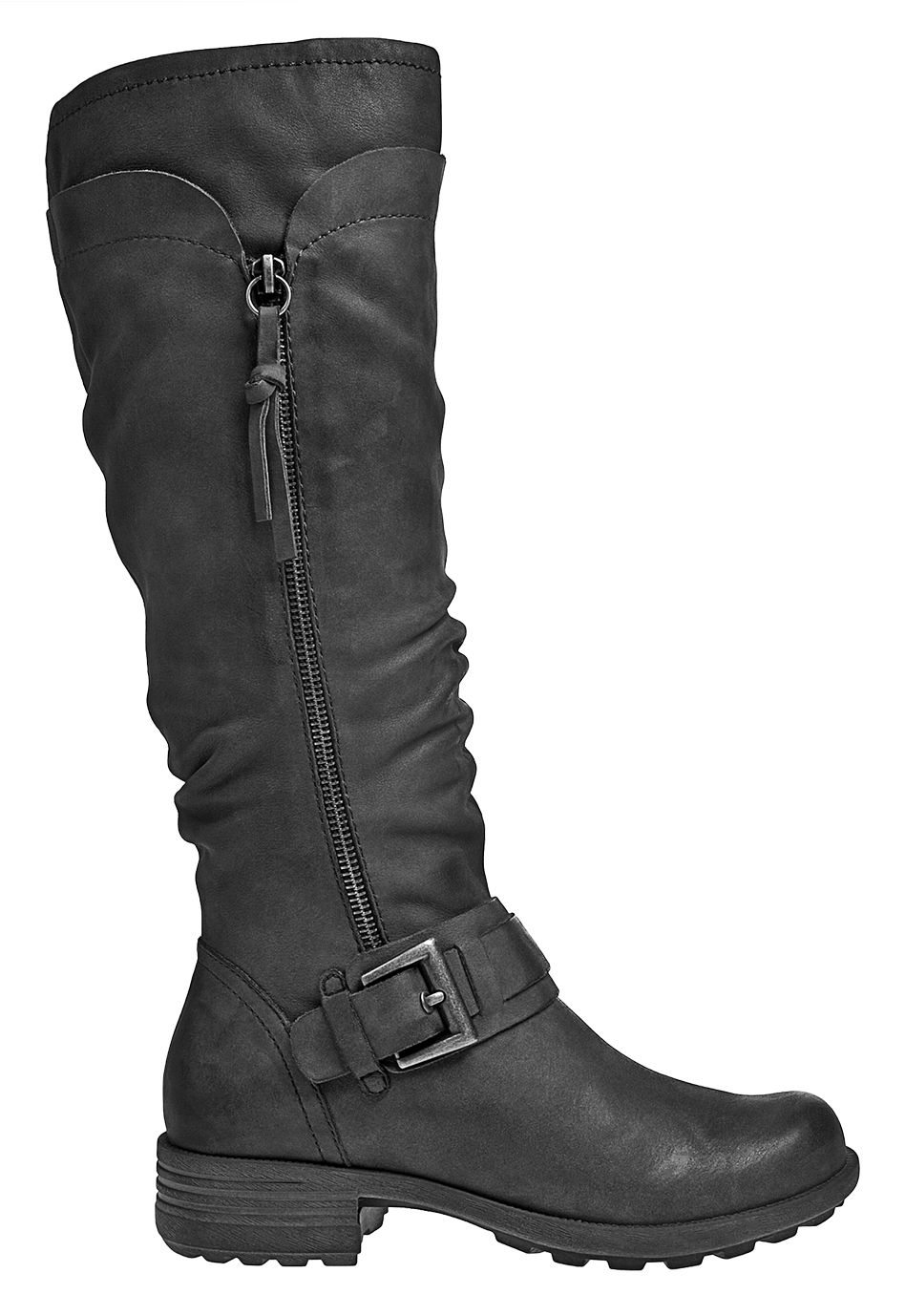 The Bridget boots in black were exactly what I needed. I currently have a few pairs of black boots, but not like these. I was looking for something edgy and different, and this fit the bill excellently. Shortly after requesting them, my shoes showed up at my door. I opened the box and immediately admired their beauty! The riding boot style is perfect because I can wear them for long periods of time without my feet hurting, unlike heeled boots. The silver buckle on the side gives a great added touch of personality. The black hue is rich and deep and pairs perfectly with many colors.
The boots fit like a dream. The second I put them on, I knew they were a keeper, and extremely comfortable too. The leather is soft and supple. Some boots are either a hit or miss with comfort, this was certainly a hit. The zipper zips up and down effortlessly and did not get stuck at all. They seem constructed well and will be long lasting. The sole provides wonderful support. I like that the boot had some weight to it, which means it is solidly made.
Since boots are such a versatile shoe, you can easily pair them with so many different outfits. I love to wear boots with skinny jeans. The jeans tuck easily into my jeans and look great. I will certainly be wearing these whenever I can! Thank you to Cobb Hill Shoes for making my shoe dreams come true.