After a long work week, a lot of people look forward to relaxing with a glass of wine, or their favorite beverage. Now that it's nicer outside, why not bring that relaxation outdoors? Can't you just imagine bringing a friend or two over to have a nice chat over some cheese and wine while sitting in your backyard? Laughs and warm conversation are always in order!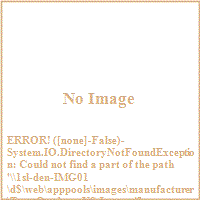 Trex Outdoor Furniture
is made from high-performance, recycled milk jug lumber. It's soft to the touch, but tough against the most extreme weather, including sun, rain, saltwater and snow. It's incredibly low-maintenance, so you can spend your time relaxing on our furniture, not refinishing it. With the distinctive styling and curves Trex is known for, the hard part will be deciding which pieces to choose.
If you're in the market for a new outdoor furniture set, or even your first set, Trex Outdoor would be a great place to order it from. They have many different styles to suit anyone's taste and style preference. Not only are you bringing some luxurious style to your backyard, your helping the environment too!
Here are some of my favorite Trex collections. Can't you just imagine these in your backyard now? I know I can!
Outdoor furniture lasts for years. With Trex, you're getting that guarantee.
If you've been planning on buying a new outdoor furniture set for a while now, go ahead and pamper yourself. You won't regret it!
GIVEAWAY RULES:
1. I will be picking ONE (1) winner for this contest. One winner will win a $50 gift certificate to Trex Furniture.
YOU MUST DO THIS FIRST or all other entries will be DELETED!
2. Please tell me why you'd like to win the gift card. (1 entry)
BONUS ENTRIES
3. Subscribe by Email and Confirm that Subscription (1 entry)
4. Subscribe to Sammi's Blog of Life in a Reader (1 entry)
5. Follow me on Blogger. (1 entry)
6. Follow me on Twitter (www.twitter.com/pinkice88) (1 entry)
7. Leave a Tweet and the direct link to that tweet (1 entry) (You can do this daily)
8. FOR 5 EXTRA ENTRIES - Blog about this giveaway with a link to my blog and come back and leave the link to your blog post. Post FIVE separate comments that you've blogged about this.
9. Add my main button to your sidebar (if it's already there, let me know that! Leave link to your blog.) (1 entry)
10. Add Sammi's Blog of Life to your blogroll (using my URL), with a link back to me! (1 entry)
11. Become a fan of my Facebook fan page for 1 entry (https://www.facebook.com/pages/Sammis-Blog-of-Life/307593407356)
12. Become a fan of Trex Furniture on Facebook for 1 entry
(http://www.facebook.com/media/set/?set=a.318427738222657.75177.108416549223778&type=3#!/trexfurniture/info)
13. Follow Trex Furniture on Twitter for 1 entry
(twitter.com/trexfurniture)
Winner will be chosen on June 19th, 2012 at 10 pm and then will be emailed.
One entry per day.
Alternate winner will be chosen if winner does not respond after 48 hours. Thank you and good luck!
Sammi's Blog Of Life Follows All New FTC & Facebook Laws for Reviews & Giveaways.
IF YOU DO NOT CORRECTLY ANSWER MY CONTEST QUESTION, YOUR COMMENT WILL BE IMMEDIATELY REJECTED.