I've been using Neutrogena products for as far back as I can remember. I trusted their anti-acne creams and scrubs when I was a teenager. I depend on them now for general cleansing, and as I get older, anti-aging. I feel that they produce quality products that provide great results and they truly care about the well-being of your skin.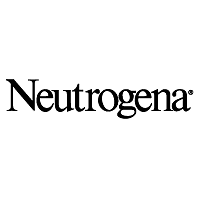 Neutrogena
has been a skincare pioneer for more than 50 years now. They produce trusted skincare products for all skin types. Their products are instantly recognizable on store shelves. Whether you need a facial cleanser, anti-acne products, moisturizers, anti-aging products, or even cosmetics and more, they have you covered. The products provide fantastic results and are quality made.
Lately I've been having terribly dry skin on my face from the cold winter air. No matter what I did, nothing could keep my skin moisturized enough. I would put moisturizer on my face a few times a day and at night. In the morning my face would be so dry and it was really painful! I've never had anything like that before. Little did I know that with one click of an email in my inbox, my skin issues would be solved!
Neutrogena has recently come out with an Ultra Gentle Soothing Lotion line. This is the ultimate solution to combat redness, dryness and sensitivity in just one week. This revolutionary daily moisturizer will transform skin, instantly calming with its unique chamomile and feverfew blend – actually decreasing skin's sensitivity over time. You no longer need to hibernate this winter!
Available in two soothing formulas' including:
An oil-free lotion with broad spectrum UVA/UVB SPF 15 – perfect for everyday use and outdoor winter activities – to protect skin from the sun's damaging rays
A rich cream to keep skin smooth and supple – great for night use!
I knew this would be the answer to my dry skin problem! The products showed up at my door yesterday and I couldn't want to start trying them.
With literally just one application of the lotion, I noticed a difference in my skin immediately. My dry skin was still rough, but much less rough!
The lotion was easy to dispense from the pump and glided onto my skin like silk. It rubbed in easily and was non-greasy. I like that it has SPF 15 in it to protect my skin from the sun too. That's always a nice added plus when a product offers that. The lotion has a pleasant smell. I had been slathering on tons of lotion with no avail to my dry skin, so I was very impressed that this worked well so quickly.
The night cream is great because it's ultra gentle and soothing. It is dermatologist recommended, and clinically proven to instantly soothe even the most sensitive skin. This had my name written all over it! I used the cream before I went to bed last night. I rubbed it in all over my face and hoped in the morning my skin wouldn't be too dry and painful. The cream had a whipped, airy look to it. I liked that it came in a cute little jar too. The cream had a mild scent that did not bother me. I was pleasantly surprised when I woke up this morning that my skin was more visibly moisturized and the dry patches on my forehead and cheeks were dramatically reduced. These products are truly like magic. I think with continued use for a few more days my skin will be completely cleared up.
If you have dry skin, I urge you to try these Neutrogena products. Having dry skin is unpleasant, and in my case it was especially painful. Why suffer through that? Introduce Neutrogena to your bathroom medicine cabinet. I know I have!
GIVEAWAY RULES:
1. I will be picking THREE (3) winners for this contest. Three winners will win the night cream and the lotion from Neutrogena's Ultra Gentle Soothing Cream line.
YOU MUST DO THIS FIRST or all other entries will be DELETED!
2. Please tell me why you'd love to win these products. (1 entry)
BONUS ENTRIES
3. Subscribe by Email and Confirm that Subscription (1 entry)
4. Subscribe to Sammi's Blog of Life in a Reader (1 entry)
5. Follow me on Blogger. (1 entry)
6. Follow me on Twitter (www.twitter.com/pinkice88) (1 entry)
7. Leave a Tweet and the direct link to that tweet (1 entry) (You can do this daily)
8. FOR 5 EXTRA ENTRIES - Blog about this giveaway with a link to my blog and come back and leave the link to your blog post. Post FIVE separate comments that you've blogged about this.
9. Add my main button to your sidebar (if it's already there, let me know that! Leave link to your blog.) (1 entry)
10. Add Sammi's Blog of Life to your blogroll (using my URL), with a link back to me! (1 entry)
11. Become a fan of my Facebook fan page for 1 entry (https://www.facebook.com/pages/Sammis-Blog-of-Life/307593407356)
12. Like Neutrogena on Facebook for 1 entry (https://www.facebook.com/Neutrogena)
13. Like Neutrogena on Twitter for 1 entry (http://twitter.com/#!/NeutrogenaTweet)
Winner will be chosen on February 8, 2012 at 10 pm and then will be emailed.
One entry per day.
Alternate winner will be chosen if winner does not respond after 48 hours. Thank you and good luck!
Disclaimer-
I was provided a product in exchange for my review. All thoughts and opinions are strictly mine and not based on anything else.
You can read more about my blog policies in my disclaimer.
Sammi's Blog Of Life Follows All New FTC & Facebook Laws for Reviews & Giveaways.
IF YOU DO NOT CORRECTLY ANSWER MY CONTEST QUESTION, YOUR COMMENT WILL BE IMMEDIATELY REJECTED.