Clothes are my weakness. I LOVE to go shopping. There's just something so comforting and fun about a new pair of shoes, or that dress that you've been eyeing in your favorite store's window. When you get a good sale or deal on your purchase, that's a whole other level of happiness! :)
The Tea Collection
offers clothing for babies, girls and boys, and women. They also sell great gifts too. The clothes offer simplicity but still maintain a stylish edge too. This company would be a great go-to website for a unique dress or scarf to set yourself apart from the crowd.
I was sent three great pieces to add to my closet. All of the clothes were of high quality and made very well. I received:
Azulejo Boatneck Tee
This shirt is cute. I don't think if I saw it in the store I would necessarily buy it, but sometimes when you receive something you wouldn't normally gravitate to yourself, it's nice. The shirt fits nicely and would look very cute paired with a nice pair of khaki capri's. The pattern is very spring-time to me and it is a great cotton spring shirt. I look foward to wearing it before the intense summer heat sets in, and while I still have a chance.
Nouveau Viollet Tunic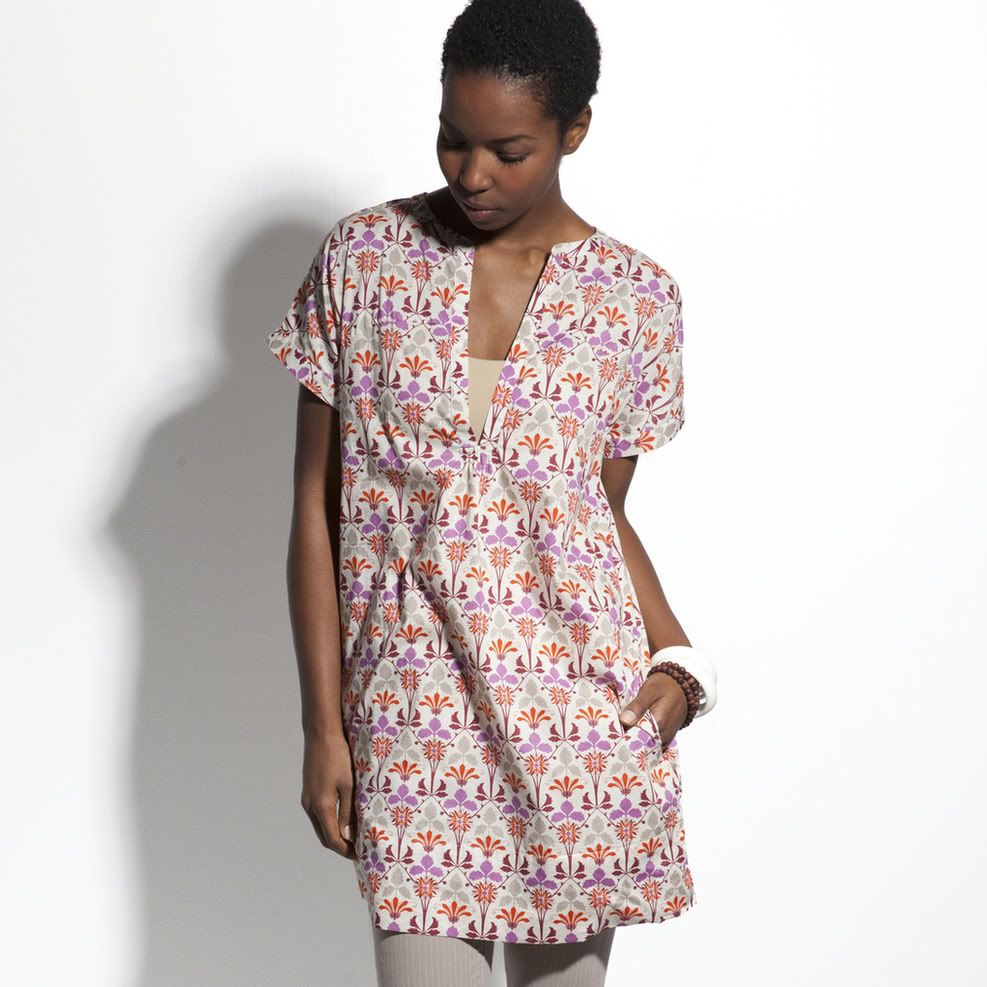 I am not too much of a fan of this tunic. I am very short at only 5'0, so this is very long on me. I wish it was a drop shorter. I think if paired with the right belt, it could be cute and more of a dress then a tunic. Then that way it could be more form fitting and not as flowy. I haven't tried that idea yet, so I am not sure how it would look. The pattern is cute though.
Linea Skinny Pants: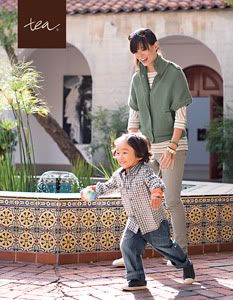 I really like these pants. I was uncertain at first that they would fit me at all because even though they were my size, the waist looked very small. They did end up fitting me though. I think these pants would look great with a cute brown summery shirt and a fun pair of wedge sandals. The length was perfect too and doesn't require any hemming. It's hard to buy pants that fit me well sometimes because the length is so long because I am so short.
Thanks to Tea Collection I'll be wearing some new stylish pieces this summer!
GIVEAWAY RULES:
1. I will be picking ONE (1) winner for this contest. One winner will win a $100 gift certificate to the Tea Collection.
YOU MUST DO THIS FIRST or all other entries will be DELETED!
2. Please tell what item you would purchase if you won the gift certificate. (1 entry)
BONUS ENTRIES
3. Subscribe by Email and Confirm that Subscription (1 entry)
4. Subscribe to Sammi's Blog of Life in a Reader (1 entry)
5. Follow me on Blogger. (1 entry)
6. Follow me on Twitter (www.twitter.com/pinkice88) (1 entry)
7. Leave a Tweet and the direct link to that tweet (1 entry) (You can do this daily)
8. FOR 5 EXTRA ENTRIES - Blog about this giveaway with a link to my blog and come back and leave the link to your blog post. Post FIVE separate comments that you've blogged about this.
9. Add my main button to your sidebar (if it's already there, let me know that! Leave link to your blog.) (1 entry)
10. Add Sammi's Blog of Life to your blogroll (using my URL), with a link back to me! (1 entry)
11. Friend me on Facebook for 1 entry.
12. "Like" The Tea Collection on Facebook for 1 entry. (http://www.facebook.com/teacollection)
13. Follow The Tea Collection on Twitter for 1 entry. (twitter.com/teacollection)
Winner will be chosen on May 15th, 2011 at 10 pm and then will be emailed.
One entry per day.
Alternate winner will be chosen if winner does not respond after 48 hours. Thank you and good luck!
Disclaimer-
I was provided a product in exchange for my review.
You can read more about my blog policies in my disclaimer.
Sammi's Blog Of Life Follows All New FTC & Facebook Laws for Reviews & Giveaways.
IF YOU DO NOT CORRECTLY ANSWER MY CONTEST QUESTION, YOUR COMMENT WILL BE IMMEDIATELY REJECTED.